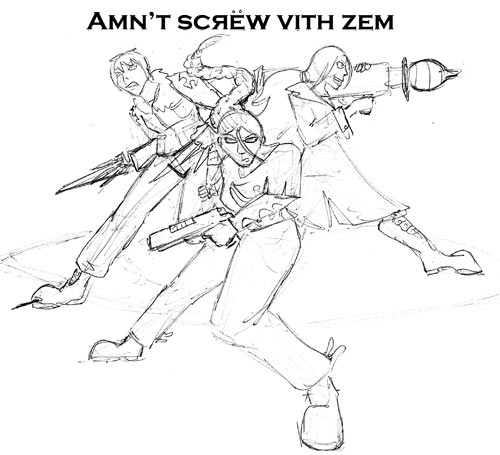 While off on holiday, Bean of noted that "women with accents kick all kinds of ass", and this was the result. From left to right, you'll see Alexi from his own Parallel Dementia, XI of Oops, Nevermind, and Vagrant Grey, whom you might already be familiar with. Someone's bottom is very hurt right now, because THIS DRAWING KICKED THEIR ARSE.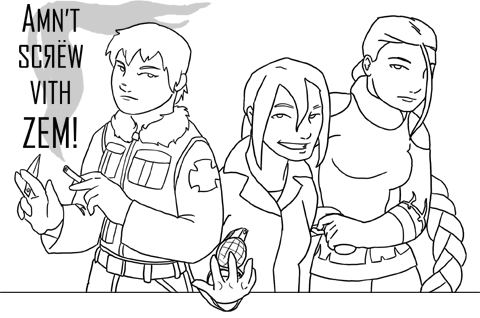 Not long after, Sincerely of Oops, Nevermind made her own version. This drawing kicked another arse OH GOD WILL THE CARNAGE NEVER END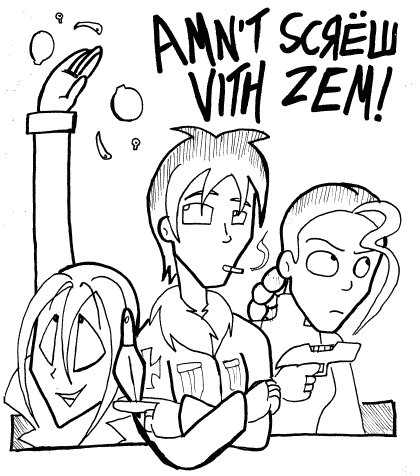 This is the crappy one I did.


BACK


Atavism is hosted on Comic Genesis, a free webhosting and site automation service for webcomics.